Teaming up with Sainsbury's Future Brands team to help support smaller brands launch successfully into Sainsbury's.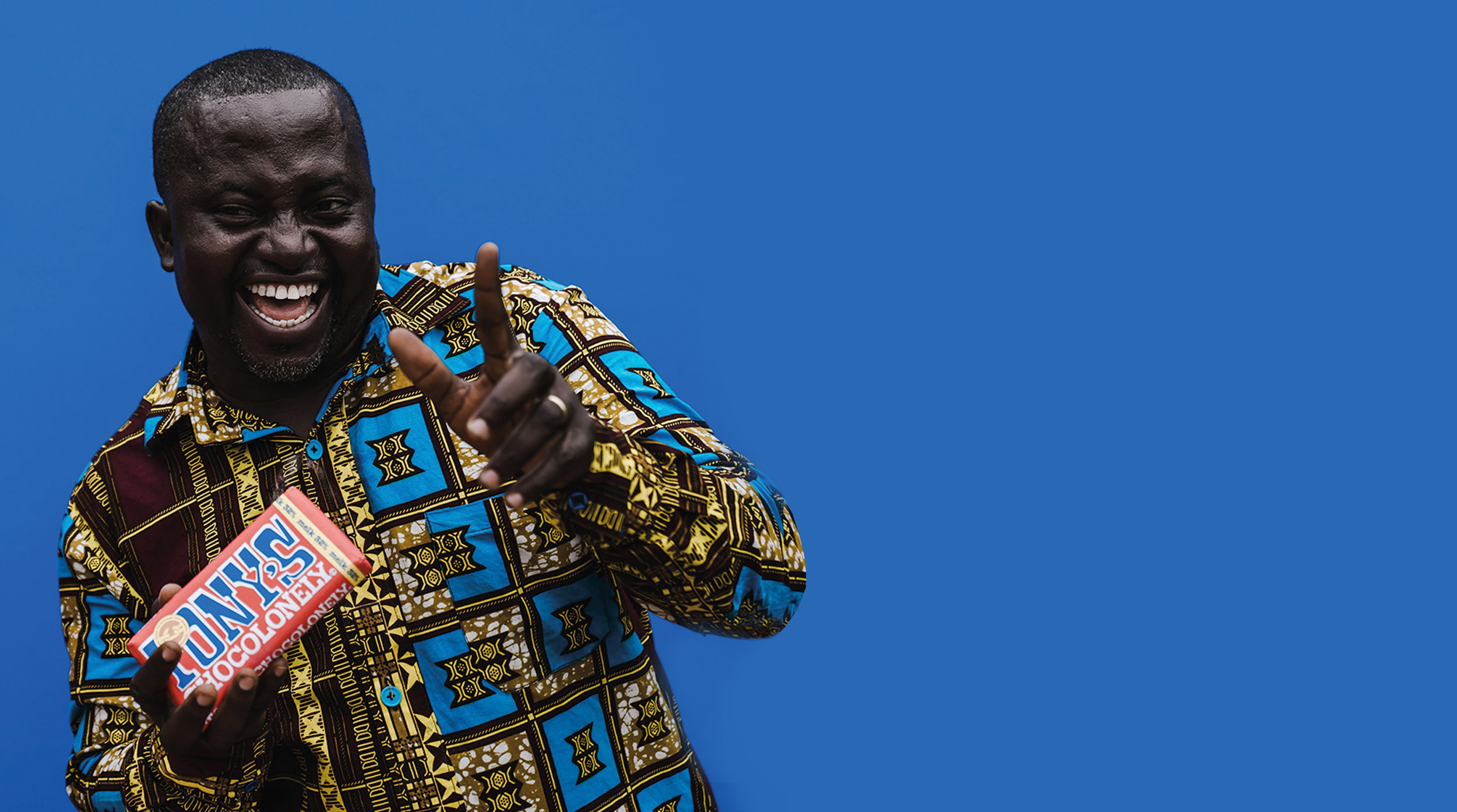 Helping at launch
In 2019, we worked with Tony's Chocolonely as part of Sainsbury's Future Brand programme. The programme is designed to support and launch smaller brands exclusively within Sainsbury's; giving Sainsbury's shoppers access to new and exciting brands. We worked alongside the Sainsbury's Future Brands team to amplify the Tony's Chocolonely launch within store, and provided ongoing support across the year to grow sales.
Our solution
Create a dynamic, targeted campaign throughout the year
Close collaboration
We worked collaboratively with the Sainsbury's Future Brands and Impulse trading teams, as supporting Tony's Chocolonely launch was a huge focus for those involved and presented an exciting opportunity.
Using Nectar data from Sainsbury's Insights Platform, online data from sainsbury's.co.uk and our wealth of media performance benchmarking in the Impulse category, we created an integrated plan; combining multimedia touchpoints throughout the year.
Integrated channel plan
We used digital activations on Sainsburys.co.uk (e-coupon, search and cross-sells), in-store sampling, point of sale media, targeted email and Sainsbury's magazine to support the brand.  We used Sainsbury's customer segmentations as an overlay onto our customer level targeting to help refine our acquisition prospect group.  Aligned to brand positioning, we focused on premium shoppers within the chocolate category to drive trade up into the brand.
This approach drove trial and penetration for Tony's Chocolonely while also increasing category value within chocolate, and increasing shoppers spend per unit.
Impacful brand creative
We used the brand's eye-catching visual assets to drive awareness across all the campaign touch-points.  This complemented the brand's strong social media presence, and provided an opportunity for the brand visibility throughout the shopper journey.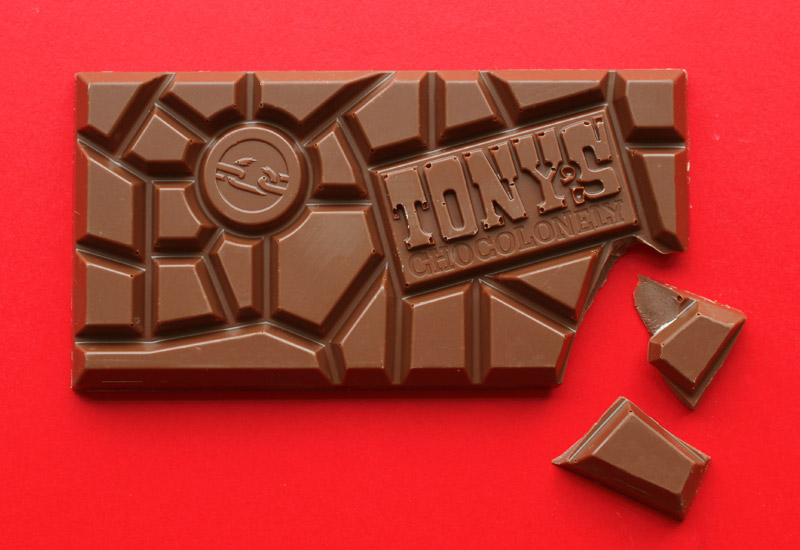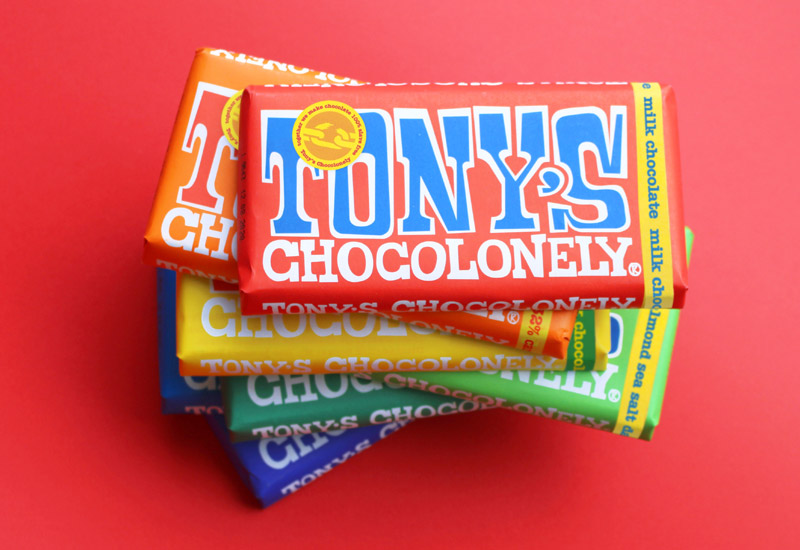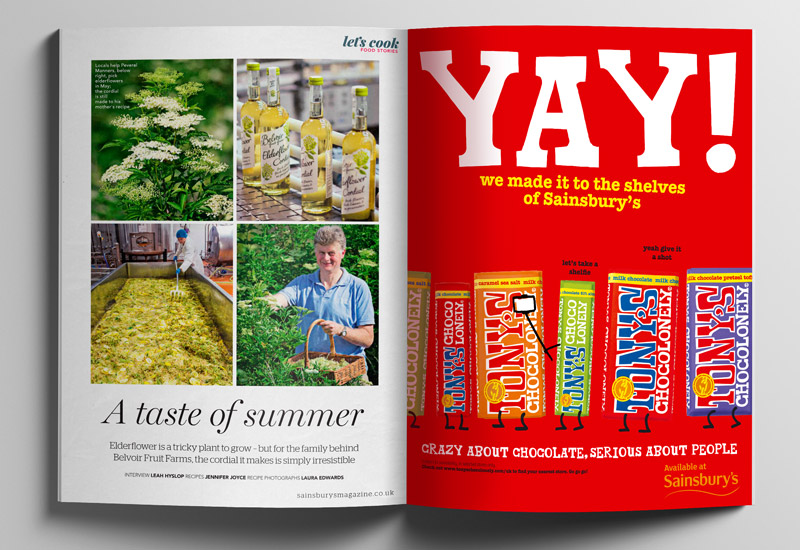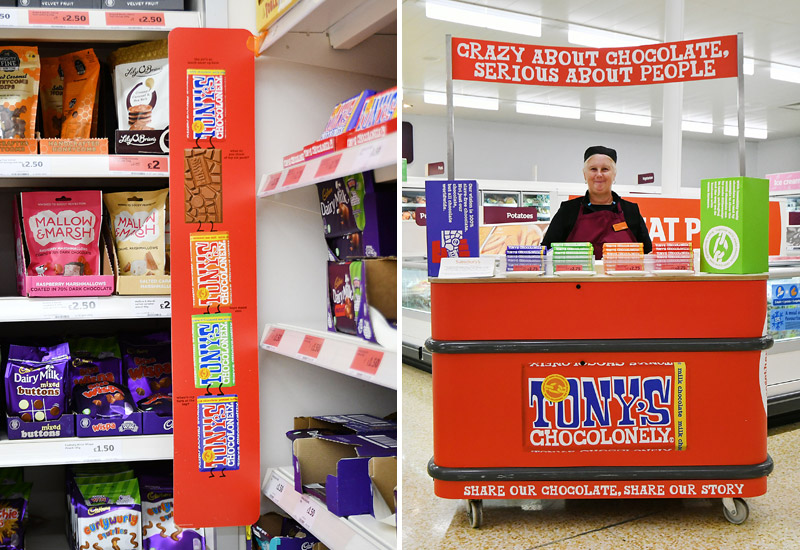 This engaging brand and compelling campaign saw some great successes, yielding impressive results across all metrics. A really good platform from which to build a successful relationship.
Results
0
increase in online sales participation*
0
spend increase whilst the campaign was live
0
further spend increase post campaign
0
targeted email channel open rate