Target the right customers in the right place, at the right time.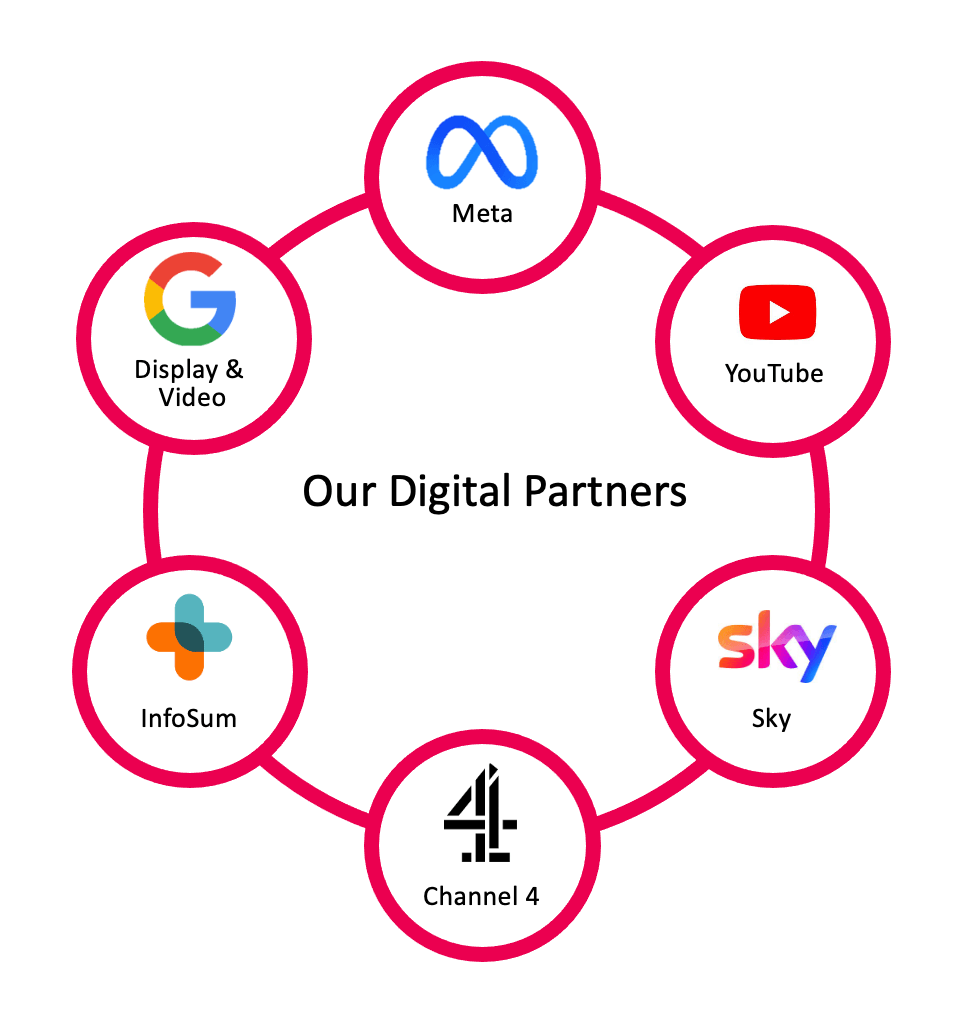 Digital media is at the heart of Nectar and a key area of consumption for Nectar card holders. Based on their previous purchasing activity and our demographic data, we can ensure we target tactical audiences in relevant and brand safe environments. Using a wealth of data points we create strategies for brand-building as well as plans for acquisition and retention.
We work with clients/brands directly but also with agencies where we help them to bring to life their campaign strategy across our partners which are Meta, Google, Sky, Channel 4, YouTube, DV360 and Infosum.
Our Self-Serve version of our Digital Trading Platform allows Clients and Brands to create, manage and review their own bespoke digital marketing campaigns. We also have our own in-house team of digital experts alongside our planning and analyst teams to help every step of the way on the digital journey.
Importantly, our digital online marketing strategies can be integrated with in-store channels to aid recall at the point of purchase as well as clicking through directly to the product page on the website.
INCREASED CAMPAIGN EFFECTIVENESS THROUGH OUR FIRST PARTY DATA LENS