Our team give an insightful glimpse into the world of personalisation and the future benefits and rewards for both customers and brands.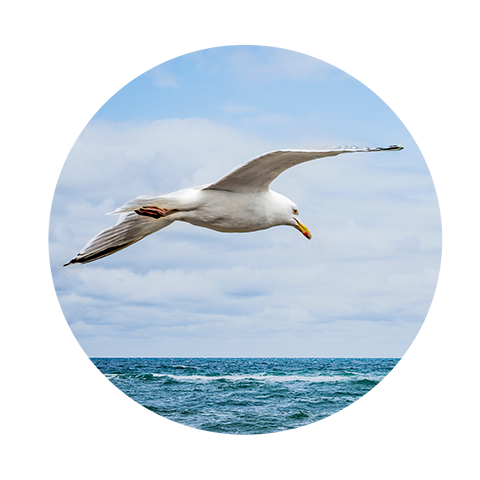 Finding fertile ground
Digging for riches
Suppliers of prospecting equipment used by the early Californian 'Gold-Rush' pioneers in the mid-19th Century enjoyed a surprising side-hustle. Having unloaded their cargo of prospectors, shovels, pans, and dynamite on the West Coast of America, they realised they could load up for the return journey back East with another natural resource that was (at the time) both plentiful and surprisingly lucrative.
This product? Guano (commonly known as bird droppings). Stopping off at various Pacific islands which for thousands of years had been the exclusive domain of millions of seabirds, they could scoop up guano which lay hundreds of feet deep, fill their empty holds, ship it back home, and sell it at a premium as a nitrate-rich fertiliser.
This sparked a 'poo-rush' in which hundreds of unoccupied Pacific islands were claimed and mined for their valuable avian by-product. But this activity scared off the seabirds, causing populations to decline and supplies to dry up. By the mid-20th Century the party was over.
Here in the early 21st Century we are in the middle of a similar rush for a resource that is also created as a by-product. Personal data is the 'digital exhaust' we leave behind us as we speed through our busy modern lives. This resource will only ever get bigger, and it can be incredibly valuable to those with the ability to collect it, store it, analyse it and monetise it.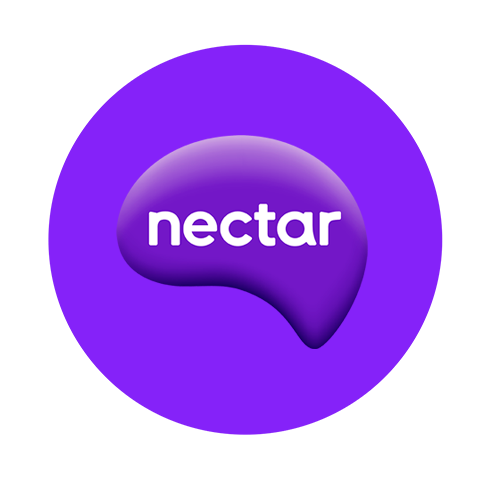 Data as a resource
The Nectar loyalty programme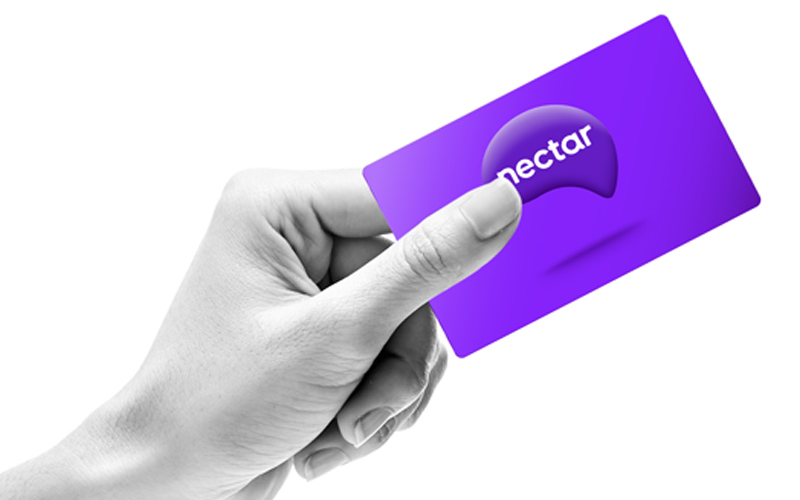 The Nectar loyalty programme has been collecting transactional data (the by-product of our members' shopping activity) since it launched in 2002. We capture data from our members (better known as 'collectors') when they shop at our coalition partners, swiping or scanning their Nectar barcode to earn Nectar points.
This is the value exchange we have agreed with our collectors. They choose to shop at our partners because we reward them for their spend; that they agree to identify themselves through their Nectar card as part of this transaction is the implicit agreement that we can track who they are and what they buy.
Data that we collect directly from our collectors when shopping at our partners is known as First Party data. When someone signs up to the Nectar programme they grant us permission to capture and store their transactional data, analyse it to create models, profiles and segments, then use these insights to inform better business decisions and target relevant marketing messages and incentives back to the individual. If the collector responds to our nudge to shop somewhere or buy a certain product, we can observe when it happens, then calculate whether the cost of the incentive was worth the value of the transaction.
Ingredients for personalisation
What the previous paragraph describes is the ingredients list for personalisation. This word often provokes heated debate amongst marketers about what it means, how to deliver it, how far to push it and how much impact it really has. A brief look at the evolution of marketing personalisation may help break it down a bit:
Generic
One size fits all communication, which if you were lucky might have your name on it. Focuses on the message not the customer.
Segmented
Recipients are split into a number of sub-groups based on common demographic or behavioural criteria, with the message tailored for each group.
Dynamic
Content (header, message text blocks and pictures) divided into a series of components which are selected and assembled according to criteria relating to each recipient.
Predictive
Uses data analytics to work out the next best message to send to each recipient, based on past and recent behaviour and likely future needs or most profitable action.
Contextual:
Rather than the message being fixed when sent, the content updates in real time when it is opened and read to reflect current time, location or weather (for example).
Nectar360 is a loyalty, data, media and marketing business and its personalisation capabilities have been on a similar evolutionary trajectory, fuelled almost entirely by twenty years of First Party data capture from our collectors.
My Nectar Prices
The Nectar loyalty programme enables us to deliver rewards to millions of customers on behalf of our coalition partners. On behalf of Sainsbury's, Nectar delivers weekly personalised bonus points offers to each customer (via the Nectar app) on products they purchase regularly.
More recently, My Nectar Prices was launched, offering customers personalised discounts on some of their most frequently purchased Sainsbury's items. Driven by First Party data, personalised pricing specifically tailored to an individual's shopping habits is a market-leading innovation, helping customers to save money on the things they like and stretching their grocery budget just a little further.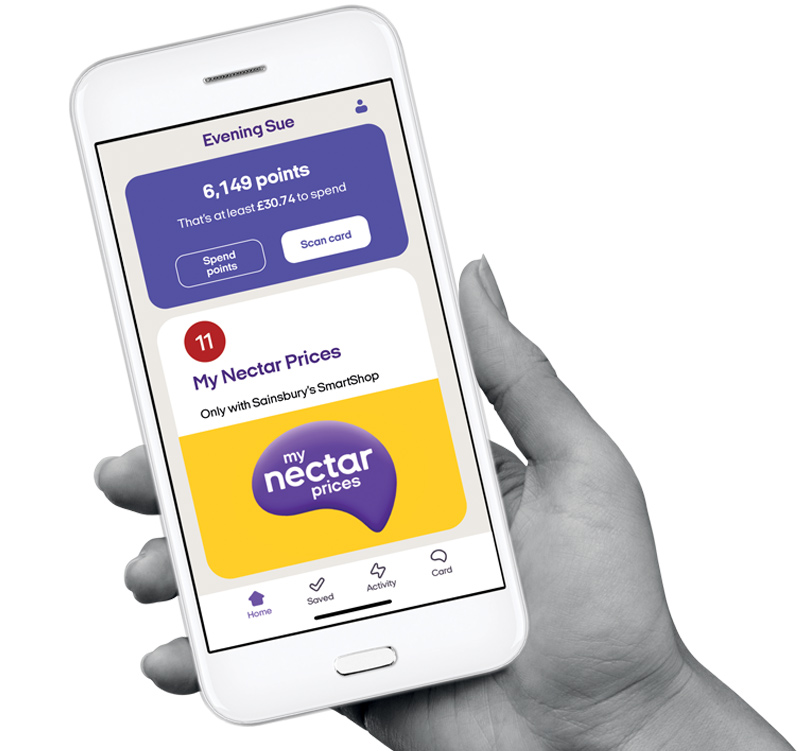 The Great Fruit & Veg Challenge
The Great Fruit & Veg Challenge is an annual data-driven campaign supporting Sainsbury's commitment to Helping Everyone Eat Better (which means more healthily and sustainably). Over half a million customers take on the challenge each year, which uses Nectar points incentives to encourage them to hit personalised targets based on the range and quantities of fruit and veg each customer normally buys.
It combines the customer's history of fruit and veg purchase, real-time transactional tracking and a slick and tailored mobile app experience. To date, participants who opted into the campaigns have bought approximately 10% more fruit and vegetables than they would have otherwise, amounting to over 7 million portions.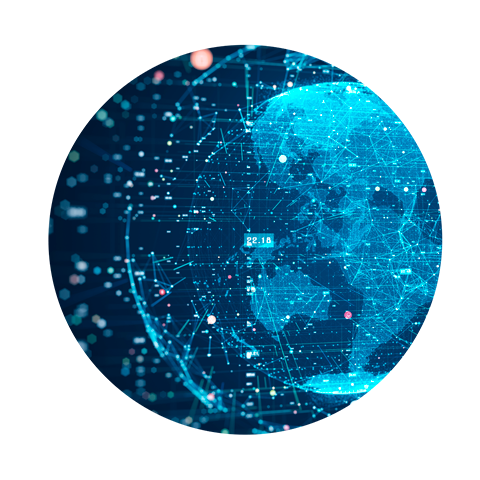 Other sources of data
The data ecosystem
So, what about other kinds of data? First Party data sits within a wider ecosystem of four classes of customer data, defined as follows:
Zero Party data…
is information a customer willingly volunteers directly to an organisation, for example by providing personal preferences or completing a survey.
First Party data…
as described above, is permissioned data that is collected directly by an organisation when a registered customer interacts or transacts with it.
Second Party data…
is when First Party data is shared with another organisation with customer permission and under specific rules of usage, for example working out the overlap between two customer bases in order to create and target a new joint offer.
Third Party data…
is aggregated from multiple public and non-public sources by a third party who the customer is unlikely to be aware of, and who has certainly not received permission from the customer for their data to be included. This data is usually sold on to other businesses for digital targeting purposes. Previously very popular with many marketers, increasingly usage is now being constrained.
Nectar360's move into zero and second party data
Here at Nectar360 we are not resting on our laurels. We have started to dip our analytical toe into the waters of Zero Party and Second Party data, with an example here of each:
Zero Party data:
The Nectar Business customer survey is a Zero Party data source used primarily to enhance our understanding of our business-owner points collectors. It was developed because other than specific partner engagement activity which utilises their transaction data, we previously had limited understanding of the wider business prospect audience. The survey collects high priority data points such as sector and business size and it is deliberately short to encourage take up.
Second Party data:
Nectar360 and a leading FMCG Supplier are collaborating to build audiences for media targeting (via Nectar channels) to drive category growth both for the Supplier and for Sainsbury's. Using new "clean room" technology we are able to match customer data in a privacy-safe, GDPR compliant way, thereby harnessing the power of both Sainsbury's first party data and the supplier's first party data, but without ever bringing the two datasets together. The clean room provides an environment to match audiences, execute media activation, provide end to end measurement and to capture new insights.
The future of data?
The guano farmers of the 19th Century didn't share the proceeds of their fertiliser business with the seabirds who provided their raw material, and unfortunately it is not recorded how our feathered friends felt about this. But where we see the data landscape unfolding in the coming years is for data businesses like Nectar360 to recognise that the data we use ultimately originates with each and every individual customer, and that we should more equitably share the monetisation revenues this data generates with the person who produced it.
This is not as counter-intuitive as it may sound from a commercial perspective. Offering a fair and transparent revenue share model to customers may actually help rebuild trust in how their data is being used and encourage them to grant us additional permissions to access new sources of their personal data (yet in a way that allows them to retain ultimate visibility and control of its usage).