With vaccine roll-out and the easing of the third national lockdown, some shopper behaviours are slowly returning to 'normal', whilst others look set to stay.
Sainsbury's customers and sales
Easing of the third national lockdown has allowed shoppers to return to some of their previous habits, with a resurgence of smaller, more frequent shops. This has resulted in average basket size dropping whilst customer volumes close in on pre-Covid levels (now only 12% below final week before lockdown). The shift to online shopping appears to be a more permanent change, with over 400k more 12wk active online shoppers at Sainsbury's than this time last year.
Source: Nectar Sainsbury's sales data
Category Performance
The categories which faced challenges throughout the pandemic are returning to growth as customers revert to pre-Covid behaviours. In a continuation of the trends we explored in Impact of Lockdowns on Customer Attitudes BWS, Meal Solutions and Impulse food are driving overall sales growth for Sainsbury's – over 600k more units of prosecco sold in the last 12weeks vs the same period in the previous year. The re-opening of pubs and bars will likely move customers' share of wallet for Beers, Wines and Spirits back out of grocery retailers in the coming months.
Source: Nectar Sainsbury's sales data
Customer economic outlook
In the second half of 2019 pessimism around the prospect of a no-deal Brexit weighed on economic views, the deal struck in early 2020 buoyed outlook, but this was reversed with the outbreak of Covid in March and remained low through the year. Relaxation of restrictions from the third national lockdown and economic recovery have driven a rapid improvement in outlook, with more people feeling that the economic situation will get better than worse for the first time in 3 years. This should result in consumers making more discretionary purchases in the coming months.
Get Better
Get Worse
Overnight stays
As the restrictions from the third lockdown continues to be relaxed, more people are beginning to plan trips out of home – with this metric now closing in on last summer's levels, where restrictions were eased and some holidays were possible. Concerns remain however, over the safety of international travel.
Planning to travel in the next month
'I'm planning a family holiday in the UK once the country is safe again, somewhere quiet away from everyone' Female 35-44
Comfort using modes of transport
Source: Nectar Omnibus Tracker April 2021
Q. And how comfortable do you feel using these modes of transport? Proportion responding very comfortable / somewhat comfortable
Summer travel plans
Customers' plans for summer 2021 are becoming more certain, as rules around travel corridors and post travel quarantines are defined. The majority are now intending to stay in the UK which will lead to high demand for stay-cation bookings in domestic holiday locations, especially as customers are feeling more optimistic about their finances and making more discretionary purchases.
I intend to stay within the UK
I will wait to see how Coronavirus plays out before thinking of booking a holiday
Further reading
This article is a taster of our full paper, which you can read here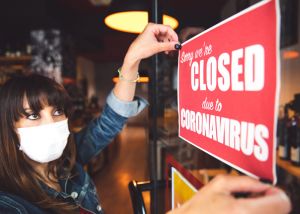 If you would like to hear more about Nectar360's Data and Insight capabilities or review our past monthly Covid-19 reports, please contact us using the form below and someone in our team will be happy to help.