When a new partner comes into our Nectar family it creates an opportunity to do something exciting! We wanted to support Esso to launch with a bang by driving awareness and ensuring Esso and Nectar customers were able to make the most of this amazing new partnership.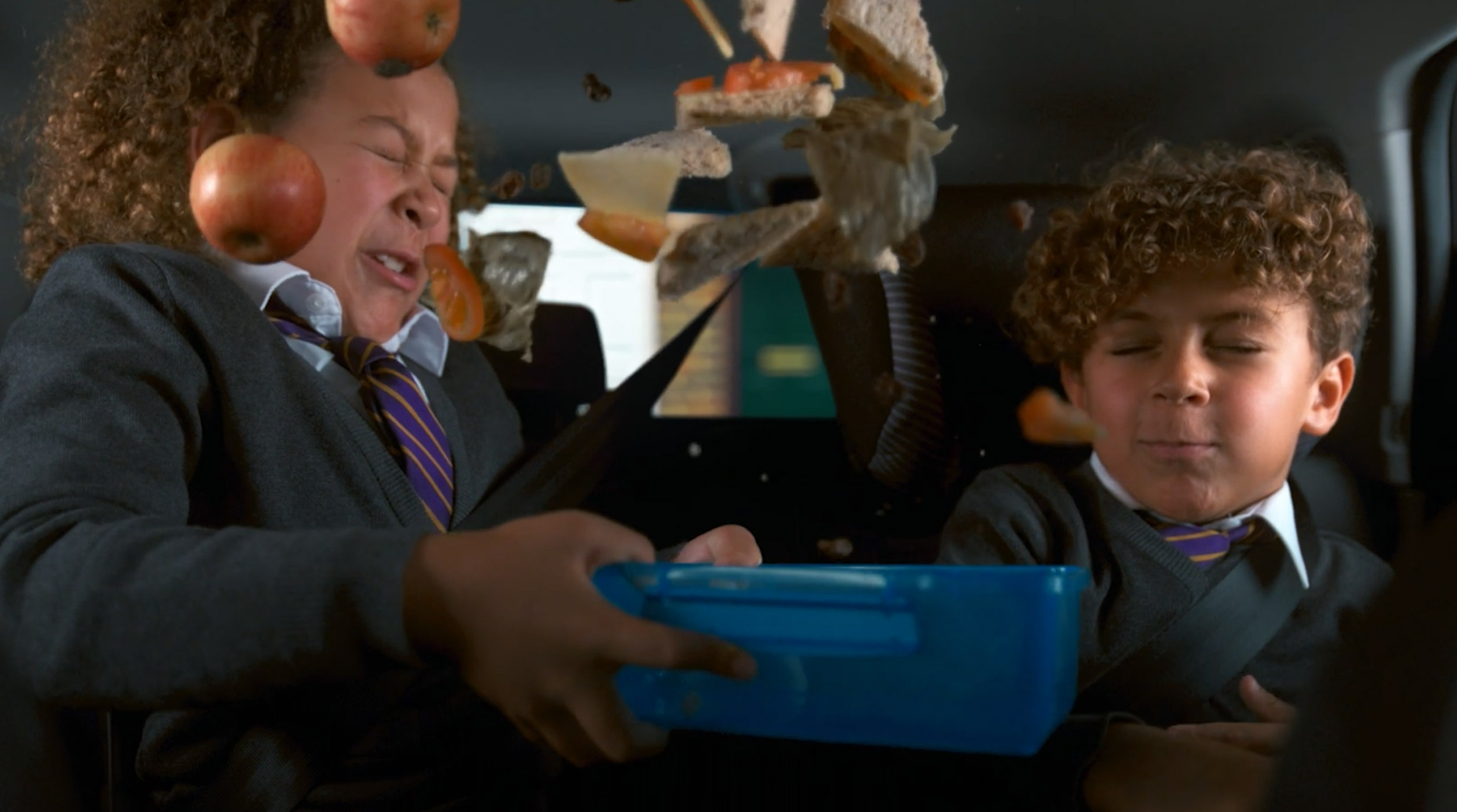 New partnership
The 1st of June 2019 saw Esso come on board as Nectar's fuel partner. The Esso and Nectar Marketing teams worked together to devise a launch plan using a variety of channels and created a comprehensive, integrated campaign across press, digital, video, social, Out of Home and owned channels. The aim was to maximise customer awareness of the partnership and trigger those important 'first swipes' of Nectar cards in Esso.
Our solution
By closely working with the Esso marketing team and their agencies, we looked to create a brand new shared brand positioning and a media plan that maximised reach and frequency within the target audience that we wanted to talk to.
The initial launch campaign ran for 9 weeks including an offer where every single customer won points for every swipe they made. We fine tuned our plan in order to optimise ROI by using geo-targeting data ensuring we showed up to customers in the right places across on paid digital, Out of Home and own channels.
Media Snapshot for Launch
Plan laydown
Facebook ads
Paid Search
YouTube ads
Email
Press advertising
Nectar.com
Creative execution
'Smiles Better' campaign message
Epic road trips and jaunts to the countryside are great, but in reality most car journeys are a little more basic. So in this campaign we tried to show different run-of-the-mill road trip scenarios (battling through the school run, picking up your son after clubbing, a trip to the tip) and showed how even those mundane journeys can be rewarding now that you can collect Nectar points on those tedious trips.
The adverts were used on targeted video content driving mass awareness to an engaged audience base and resulting in 18m video views and an AVR of 34% versus an industry standard of 26%.
Alongside the live action videos, we created a suite of animated assets depicting the three car scenarios and the competition. The scenarios and the multitude of digital assets allowed us to deliver relevant creatives to relevant audiences and maximise engagement while keeping the campaign fresh in the mind of customers.
Results
The launch campaign drove 2.8m transactions and of those a massive 79% of customers who entered the competition were first time swipers at Esso. What a terrific platform for our partnership to build on!
0
Awareness (vs 30% target)
0
Users (in just 2 months)
0
email sends with 40% open rate
0
UK consumers recalled seeing the campaign*
0
unique facebook impressions
Testimonial
What the client says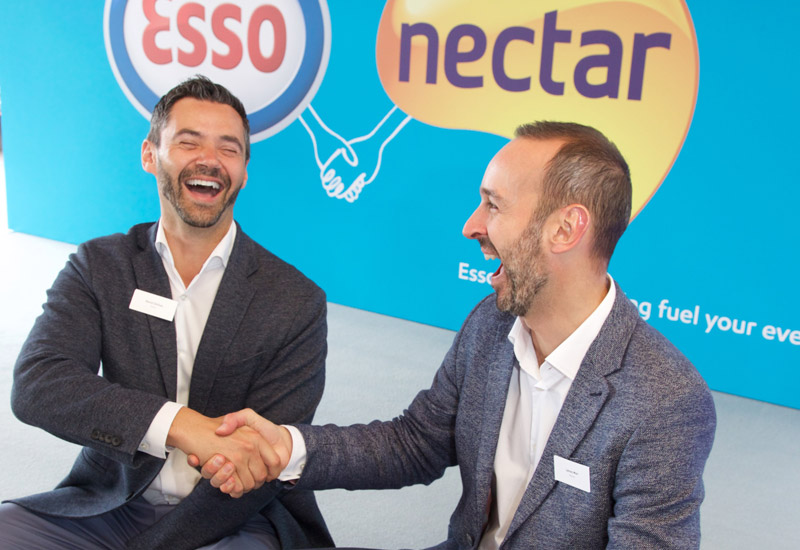 'It's hard to believe that it's already been one year since we joined the Nectar programme! It has been absolutely fantastic for our business. Nectar is clearly one of the nation's favourite loyalty programmes and it has allowed Esso to develop the leading loyalty proposition in the fuels space. It is very popular with consumers and the value that the programme brings to our branded wholesalers and site operators is recognised. Apart from driving more business to Esso branded sites, we've been able to leverage one the UK's most powerful data assets to gain a deeper and more fully rounded view of consumers. Working together with our BWs, these insights are allowing us to refine our marketing and service offering to better understand and meet the current and future needs of consumers in a complex and dynamic market.
Working with the team at Nectar has been amazing. There's so much energy across the team. The level of support and pro-activeness to grow the partnership is first class. Looking back over the last year, key accomplishments have been many, including, launching the programme across more than 1,000 Esso branded sites, re-launching the Nectar programme with an exciting and vibrant new digital look and feel and getting underway with really engaging personalised communications to millions of existing and potential Esso consumers every single month. Being honest, it's been hard work and we've had our challenges along the way, but being able to sit down and talk about things in an open transparent way with the Nectar team, let's say the human-touch, has been something that we've really appreciated.
The Esso and Nectar teams are thrilled with the success of the programme so far and there's so much enthusiasm across both teams to keep pushing the programme forwards. We've listened to consumers and we know that especially in the current climate, it can be difficult to make ends meet, so together with Nectar and our branded wholesalers we're working on some exciting new ways to help them fuel their everyday by redeeming points at Esso.'
David Chilton: Global Loyalty Programs Manager – Retail Fuels