Creating a distinct and collaborative activation to enhance brand visibility and product range offering for Sainsbury's Impulse and BWS categories.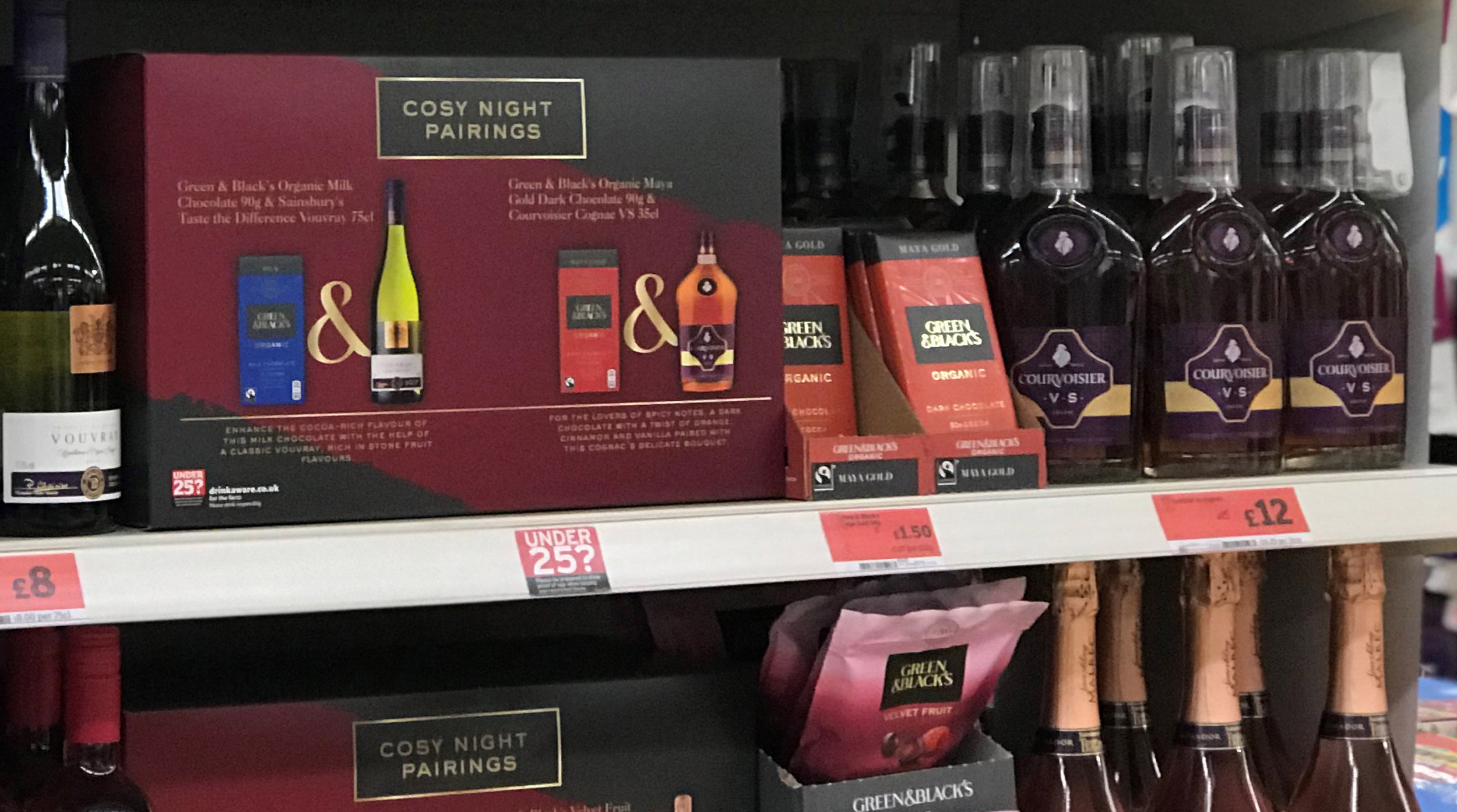 The challenge
In collaboration with Mondelez and Sainsbury's trading and category teams, we were tasked to create a cross-category campaign in the autumn of 2019 to provide chocolate and wine pairing inspiration to customers in store. Working with the category teams, a concept was devised to educate customers and bring extra value to the purchase of both confectionery and BWS.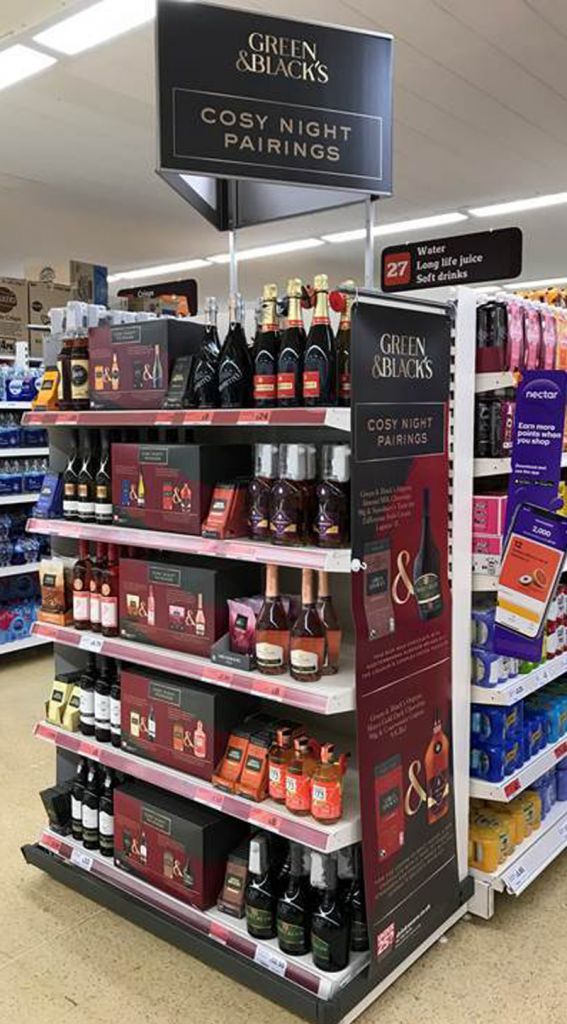 The campaign was activated by using POS cubes on-shelf to give customers info on tasting notes. Plinth side panels showcased four of the pairings, while a header snowplough provided customer navigation marking. Our Design Studio team created and delivered the artwork for the plinth.
POS cubes on the shelf? Tell me more…
POS cubes are being successfully utilised throughout the Sainsbury's in-store environment. They're quick to activate and a great media channel for educating and highlighting new and interesting developments within the FMCG world to customers.
In this campaign, five centrally positioned cubes anchored the products to the shelves and presented engaging point of purchase information with real impact.
The cohesion of the plinth design elements and the tying in of BWS products to the Green & Black's product range created a great customer experience. In fact, the brands, category teams and customers all came back with glowing feedback on a great collaborative project.