Halloween is growing year-on-year. But why should the kids have all the fun? Working with the Sainsbury's category team and our BWS suppliers, we planned and created a disruptive campaign for Halloween cocktails to add a bit of bite to parties for the grownups in the house.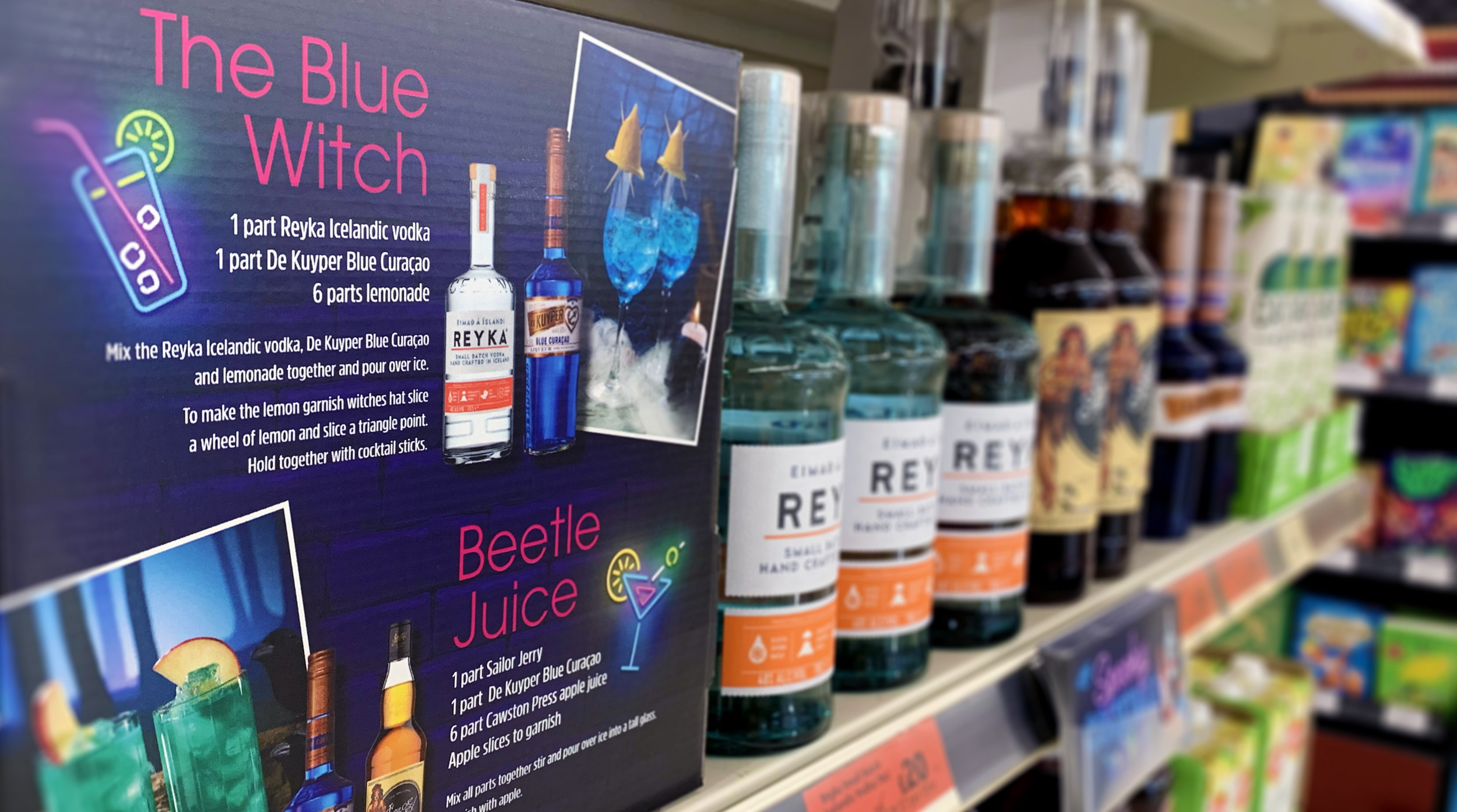 Summoning spirits…and ice
Having run a few cocktail events in Sainsbury's, we know they bring fun, colour and vibrancy to stores. Add in the imaginative world of the supernatural, and you have the ingredients for a spooky and inspiring campaign for adults. Working with our FMCG brand partners within BWS, we concocted some truly creepy cocktails. We had our drinks, and now we needed to bring our creations to life. Bring on the dry ice!
How to summon a fiendishly-fun BWS campaign
Cocktail activations are always popular with BWS suppliers, so we weren't surprised to see a cauldron full of creative cocktail suggestions. We worked closely with the BWS trading team to pick the ones that we thought could deliver the best combination of excitement and incremental sales.
Using the right Media channels
The key to a great cocktail campaign is to let the devilish recipes do the hard work. But our media still needs to be disruptive, with a compelling theme and attention-grabbing photography.
We achieved this by using a dedicated plinth in a high-footfall aisle. Displaying recipe booklets and POS cubes with serving suggestions on the plinth caught customers' attention. We took the campaign into their homes through our bespoke ideas page on sainsburys.co.uk, letting them eyeball our eerie cocktails at their leisure.
Bold and brave creative
Our Nectar360 Design Studio team led the creative from start to finish. With over 350 shoot days and more than 1,000 images art-directed, they were more than ready to take on the challenge. Keen to take this campaign to the next level, they focused on the adult fun and theatre that Halloween can bring. Their vibrant designs and high-quality photography aimed to stop customers in their tracks.
Results
The bay delivered 24% more incrementality than the average for Halloween, which was no mean feat. It received great feedback from participating brands and the Category team in Sainsbury's. It was also called out by the IGD as a standout activation across retail over the Halloween season.
Great incremental gains
0
return on supplier investment